Booking Surfing Lessons Online
If you haven't taken surfing lessons, yet, you might check out online sources. Booking surfing lessons online is an easy way to get your holiday in order. You can check out the different programs offered, book lodging, and even arrange transportation online. Each of the top rated online surfing schools has a slightly different method for booking your surfing lessons. Here are some of the best, with pointers for signing up.
Harlyn Surf School
The Harlyn Surf School is one of the first established in the UK. They offer paddleboarding, kayaking, coasteering, and group activities which are great for family reunions or corporate bonding. They offer four different ways to book your holiday. You can call on the phone, use email, or book on site at the beach, itself. The site offers a clear rate structure, and tabs that offer all of the information you need to decide if this is the beach and the school you wish to attend. Once you have done your online shopping, you can book your holiday through email.
St. Ives Surf School
St. Ives Surf School, located in Cornwall, is an action packed holiday of surfing, kayaking, coasteering, and more. You can learn to do standup paddleboarding, too. They have access to beautiful beaches, and have skilled instructors who can work with people of all different skills levels and physical abilities. They also offer equipment and wetsuit rentals at affordable rates. You can call the for further information, or to book lessons, or you can email them to set up your holiday. They like the personal touch, and prefer to talk to you or sign you up through email.
Bluewings Surf School
Bluewings Surf School in Newquay Cornwall offers a book now option and accommodations, along with the surfing lessons and kayaking. They offer an online inquiry form in which you can list the type of holiday you are looking for. They will contact you with a competitive cost and a list of availability. Their instructors are BSA qualified, and they take bookings for individuals, families, and youth groups, as well as wedding parties and corporate occasions. You can call their number for information, email them, or fill out the booking inquiry online.
Bude Surfing Experience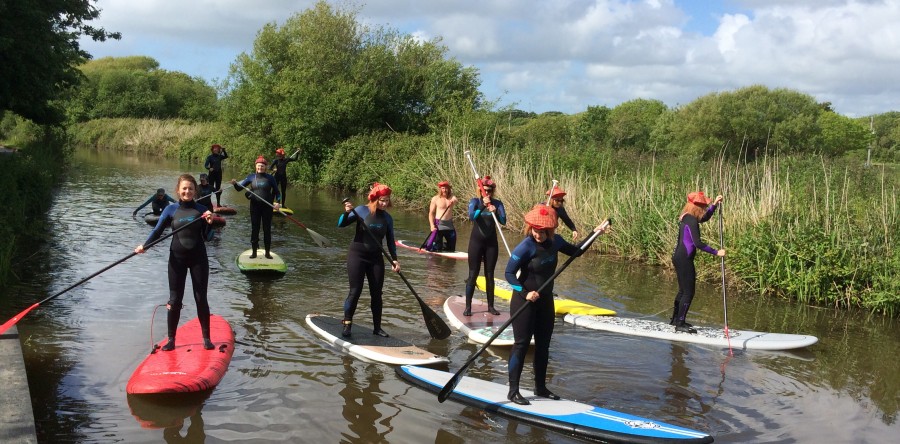 The Bude Surfing Experience is one of the most diverse offerings in the realm of surfing schools. They offer lessons in surfing, kayaking, stand up paddleboarding (SUP), and coasteering. Their certified instructors are available for individual or group lessons, and you can book for your entire family, youth group, or corporate group as well. They state their goal as providing you the chance to improve your surfing and other activities at your own pace, so that all can participate. They provide equipment and wetsuits in the flat fee charged per hour. They offer purchase information on their website, along with rental information if all you want is to rent equipment. The online form to book your holiday is easy to fill out, and you will hear back from them quickly.