Creating A Great Lawn Care Website
Creating a website for any business requires a certain amount of skill and of understanding of your business. It also requires understanding of the customer base that will be visiting the website. When you are creating a great lawn care website you need to remember what your visitors are looking for, and make it easy for them to find what they want. Here are some ideas for your lawn care website.
Appearance
You may be selling Lawn Treatment, but you have to get the attention of the visitors, first. This means that your website should immediately tell visitors what you do, and how to contact you. This is done with a banner that establishes the name of your business, along with its address and contact information.
The information you place on your website is specialized to your business, but there are some general guidelines to keep in mind that concern the appearance. Make sure that your site is easy to read. Leave dramatic, low-contrast pages for musicians' pages. Yours should be in colors that don't bleed or are impossible to read, even for color blind people.
The font should be clear, too. Many special effects fonts have numbers that look like alphabets, and vice-versa. This is your business, not an artistic expression, so be sure that the font is clean and easy to read.
Some people want lots of video and background music on their website. They even like butterfly cursors and special effects. However, this type of thing requires a lot of flash, and that slows down loading time. Even worse, flash will not download onto handheld devices. Considering that most people who own smartphones and iPhones shop on them, this can send many customers straight to your competitors.
Keep your lawn care website attractive, but not too busy, so that it will communicate quickly with customers.
Testimonials
Get testimonials from some of your satisfied customers. Testimonials are the "Star Rating" of websites, and can be used to tell customers more information about your business. Comments about how a customer liked the professional appearance of your workers, of the fact that you were careful around pets, can make a big difference.
Pictures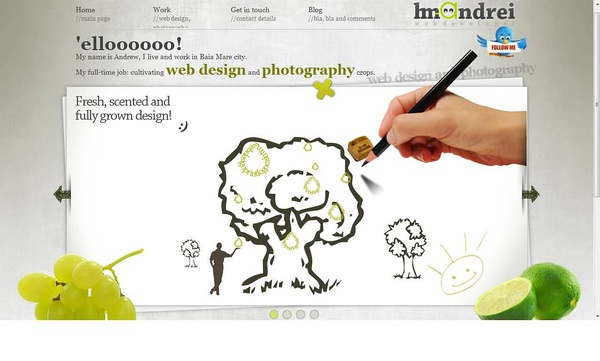 You want, of course, pictures of beautiful lawns, if yours is a lawn treatment company. If possible, include before and after shots. Provide pictures of the difference it can make to use weed control, and how lawns can improve once grub worms have been eliminated.
Tabs
Make sure the tabs are easy to identify and to navigate. They may go horizontally across the top or bottom of the page, or down either side, but they should not be the kind that fade in and out, or only show up if you scroll the cursor across that area. Once again, leave the artistic stuff for museums and university art departments. Yours is a commercial enterprise, and you want to communicate quickly with your customers. If they get frustrated, they will leave your site.