Making Space In Your Home With Clever Furniture
Clever items of furniture can help you to save space in your home. It can help you use areas for multiple purposes and free up floor space, too. This is especially helpful with today's trend toward smaller houses and efficiency apartments. With the right furnishing, you can increase your floor space by several square feet, and get more use out of each piece you purchase. Here are some ideas for making space in your home with clever furniture.
Drop Leaf Tables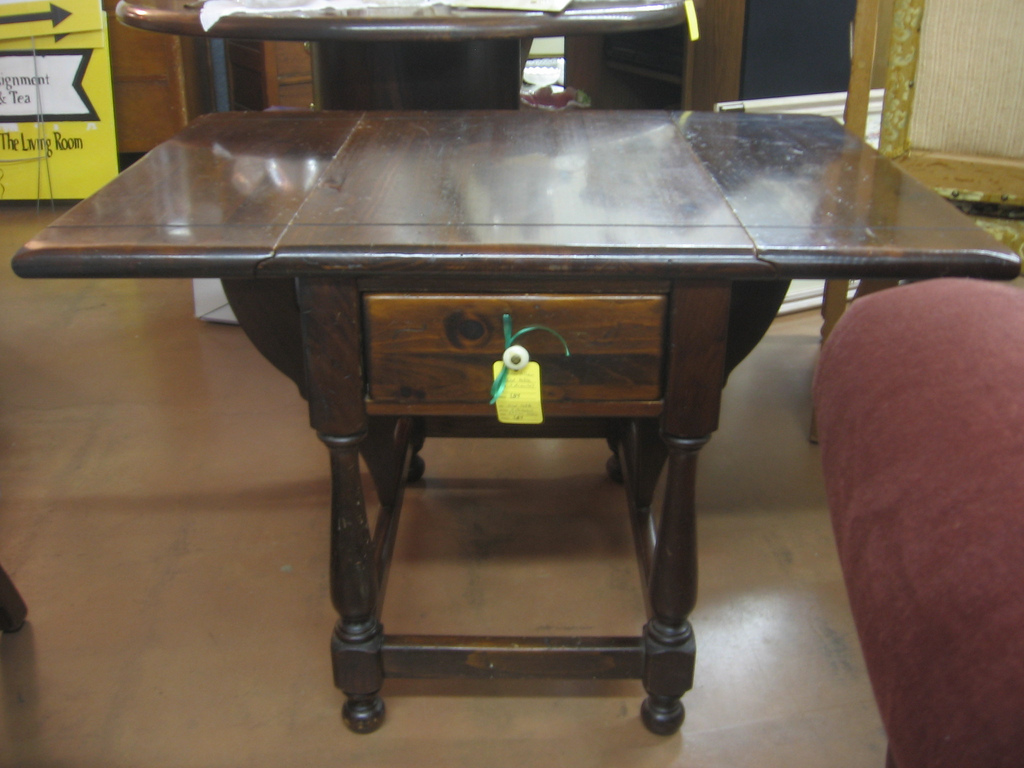 Drop leaf tables are some of the most versatile items you can have in your home. I've had one in my entry for years, serving as a place to catch my car keys. I use it with both leaves down, and pretty flowers decorating it. When we have family or friends over, it is easy to move into the living room for games or extra dining space. Drop leafs usually are gate-legs, meaning that you swing the leg structure out from where it has been folded under the center of the table. You can raise one side, or both. Some drop leaf tables have leafs on all 4 sides, for added flexibility. There will be either a piano hinge for each leaf, or more commonly, something similar to a door hinge.
Draw Leaf Tables
Draw leaf tables are similar to the drop leaf, with the difference that the leaf is on a spring-loaded frame. When released, the spring pushes the leaf forward and up into position. Once you are done with the leaf, you can release the spring once again, lower the leaf, and slide it back under the top of the table.
Nesting Tables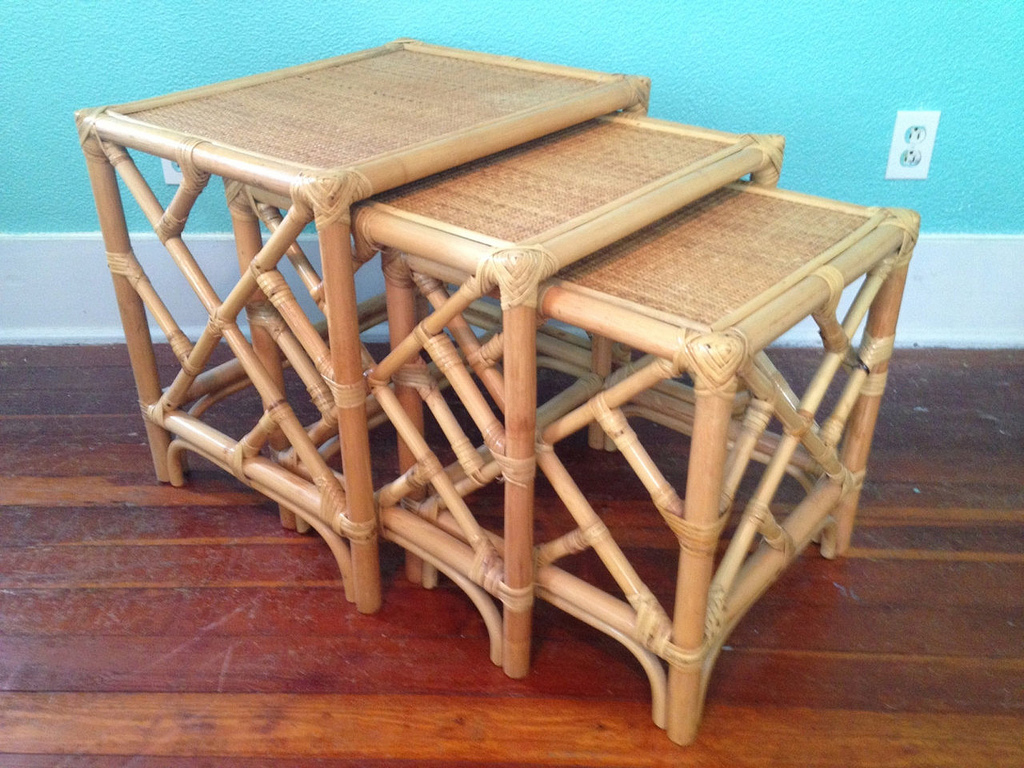 Nests of tables are a great solution for apartments and houses that don't have room for entertaining. Each table is progressively smaller, tucking nicely under the largest table of the set. You can have the set between easy chairs or serving as a side table. Then, when you have company, bring the smaller tables out for use as coffee tables. Some of them are even suitable for extra seating.
Ottomans
The ottoman is one of the most clever pieces of furniture you can add to a room. They provide great storage. We used to have one with a twin sofa-bed in it for the kids' overnight guests. We have another, smaller one that serves as a catchall for my crochet items. It does double duty as an end table for the sofa.
The ottoman not only can provide storage, it supplies extra seating when you have a lot of guests. An upholstered ottoman is comfortable to sit on, and, with an attractive tray, can be used for a coffee table.
Chest of Drawers
The chest of drawers is another one of those great multi-use pieces of furniture. Besides clothing, you can use them to store paint bottles in the craft room, tools in the garage, or potting materials on the patio.
With clever use of furniture, you can increase the usefulness of the item and save a lot of space in your home.