Staying Comfortable With Office Furniture
Comfortable office furniture can make your work day more productive and tolerable. You may not realize, though, that there is more to selecting comfortable office furniture than simply selecting a chair – although that, too, is important. Here are some things to consider when you are looking for office furniture.
Your Desk Chair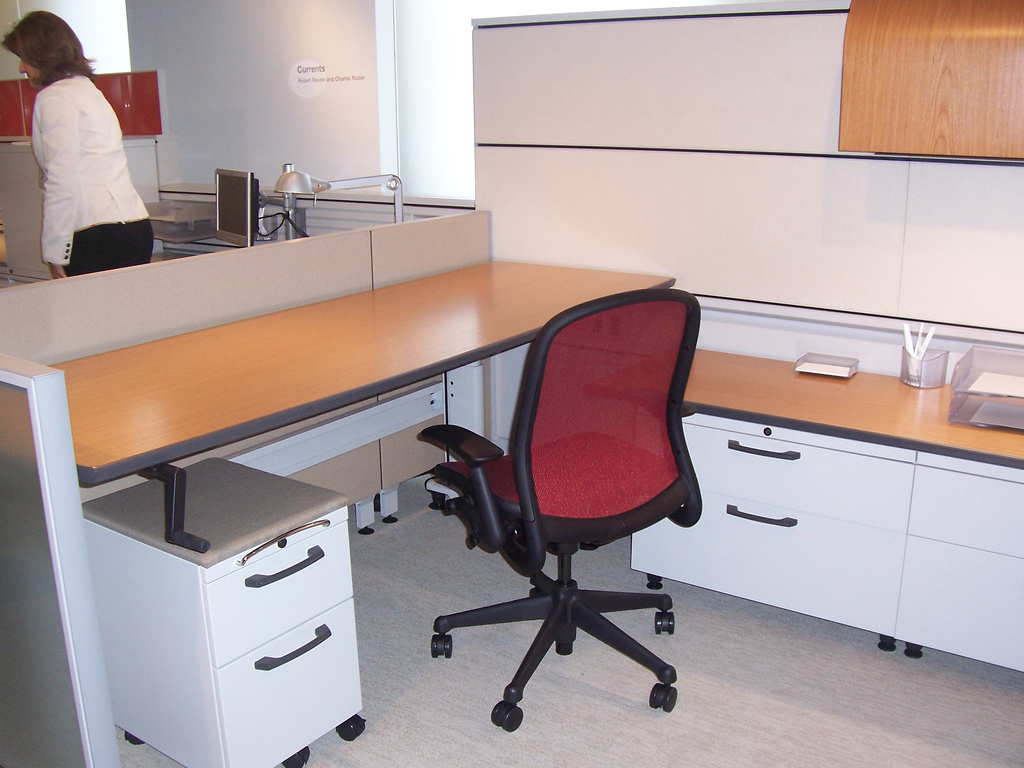 The most obvious piece of furniture that you will consider is your desk chair. While a well-padded chair may sound like a great way to spend the day, the actual mechanics of the chair matter. How long is the seat of the chair? If the seat is too short, it can create a strain on your lower back and excessive tiredness in your legs. If it is too long, it will cut off the circulation in your legs. Many office chairs have adjustable seats that will slide forward or back to suit your taste.
Look, also, for a chair that has lumbar support. This will help you to maintain proper posture at your desk and reduce strain in your neck and shoulders.
Your Desk
Choose a desk that will serve your purposes. If you need a desk and chair that impresses people, but are not very functional, that is fine. But, if you actually work at your desk, it needs to be functional, and a good fit for your body.
Your office desk needs to have enough leg clearance for you to adjust your chair comfortably. Some people actually need a desk that has no lap drawer, so there is more room for their knees. It is perfectly all right to look for a desk that has a cross-brace, where you can elevate your feet slightly as you work.
Also, the depth of your desk can affect your comfort level. As you sit in your chair, will you be able to reach everything you need for your daily tasks? In some cases, you can place items such as your name plate, clock, and photos on the outer section of your desk. You don't have to handle these items on a regular basis, so they can take up the otherwise unused space. This will leave the work area free. Keep items such as keyboards, calculators, and other much-used items within reach of your arms.
Lighting in Your Office
Most offices have overhead lighting. However, this can create glares and shadows that actually exhaust you. Bright light in a room keeps some people awake, and stimulates them. Others are exhausted by the severity of bright light.
Halogen lights can get uncomfortably hot, while fluorescent lights cast a weird glow, and are bad for the environment. A great solution is LED lighting that is bright and eco-friendly.
One great solution for office lighting is to create ambient lighting. Several lamps placed around the office, and indirect lighting, can create enough actual light to do work you need without glare and shadows.
When selecting office furniture, comfort and function are interlocked. Find the right fit, and you can work all day in comfort.